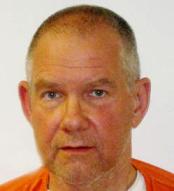 A Putnam county judge has released a former Roachdale physician to the custody of a nursing home.
In June last year 58-year-old Ray D. Howell pled guilty to five felony counts of unlawfully dispensing of narcotics to patients, at times in exchange for sexual favors, and was originally sentenced to four years in prison and two years' probation.
Howell is to be released to a nursing facility due to his worsening condition as he suffers from dementia.
Howell's time in prison so far has been spent in the prison infirmary due to his condition.
One physician has even recommended hospice care due to his deteriorating health.