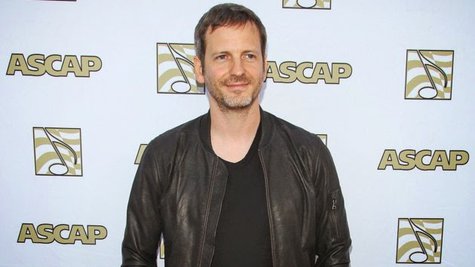 American Idol may have an opening on its judges' panel. What's that, you say? The show has already hired Jennifer Lopez and producer Dr. Luke ? Well, as it turns out, Luke reportedly is no longer in the running.
The Hollywood Reporter says Luke, who's worked on hits for the likes of Katy Perry , Kelly Clarkson , Miley Cyrus , Pink and Britney Spears , has opted not to join the Fox competition. If true, this would contradict an E! News report from over the weekend that claimed Luke had officially signed on to the panel.
A source tells The Hollywood Reporter that Luke, whose birth name is Lukasz Gottwald , decided that American Idol would have taken too much time away from his work with his record label, Kemosabe, which is owned by Sony Music.
The source says, "Luke wants to build an entertainment company...after a lot of conversations, both Luke and Sony Music CEO Doug Morris came to the mutual agreement that taking Dr. Luke out of the Idol running 'was the best thing for all parties.'"
Kemosabe is the home to Katy Perry collaborator Bonnie McKee and rapper Juicy J .
The Hollywood Reporter also notes that Universal Music Group, a rival of Sony, holds the rights to Idol recordings, which would've complicated matters for Luke.
So now American Idol is in a dicey situation, since it will have to tape auditions relatively soon and it's still in search of a third judge. Scooter Braun , who manages Justin Bieber , Carly Rae Jepsen , The Wanted and PSY , has been floated as a possibility, although he's a pretty busy guy himself.
Keith Urban is the only judge who's been officially announced for the 2014 season by Fox, though J-Lo's return is believed to be a done deal.
Copyright 2013 ABC News Radio