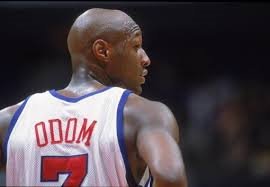 NBA player Lamar Odum has been held up in a hotel in Los Angeles where friends are attempting to get him help for a drug problem.
Apparently Odum has been struggling with a drug addiction for two years. He had spent the past few weeks in rehab at a facility located in San Diego.
It has been said that Odum got clean for the past NBA season but picked up the habit again after the Clippers were eliminated from the playoffs. He is currently a free-agent and has been pursued by both the Clippers and the Lakers.