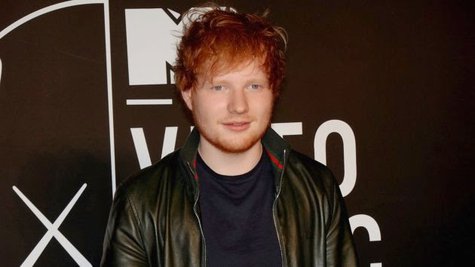 Ed Sheeran understands why girls scream at his buddies in One Direction -- they're dreamy teen idols. But what he doesn't get is why women also scream at him.
Speaking to People magazine, Ed says, "I find the whole concept of women screaming at me so odd. It's very flattering, but I don't think I will ever consider myself to be a sex symbol." In fact, according to Ed, if women pay attention to him, it's not because they've got sex on their minds.
"If you speak to most women, they want to take me home and mother me rather than take me to bed," he explained to People . "I just have that impression."
Ed is probably wrong about that, as there are no doubt millions of female fans who'd love to date him. And he is single, reports People, despite the fact that he was photographed holding hands with Ellie Goulding at the MTV Video Music Awards. It turns out the two are just friends.
As Ellie herself tweeted , "Love that holding hands with my friends means we're an item. In that case I am in many relationships. Lover not a hater."
So what kind of girl is Ed looking for? "Someone who likes to laugh," he tells People , adding, "And I really like chocolate. Someone who gives me chocolate."
Copyright 2013 ABC News Radio