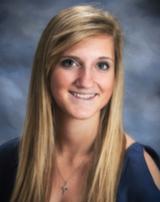 An Indiana University freshman died Saturday morning after the student fell down a flight of stairs.
The incident happened early Friday morning around around 1 or 2 a.m. at a house on campus.
Police were not called until almost 8 am.
It is not clear why it took so long for emergency responders to be called about 19-year-old Rachael Fiege of Zionsville, Ind.
Fiege was a nursing student.