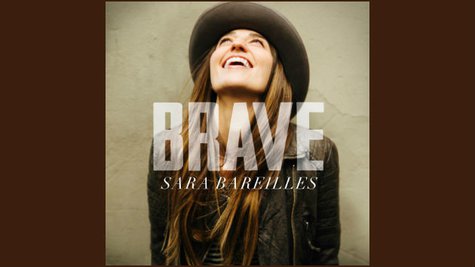 Seems like a lot of fans were so curious about those reports that Katy Perry 's " Roar " is a ripoff of Sara Bareilles ' " Brave " that they just had to download it and listen for themselves.
Yahoo! Chart Watch reports that in the past week, downloads of Sara's hit, which came out at the end of April, jumped by 80 percent. According to Nielsen Soundscan, the week before "Roar" came out, the track sold 28,000 copies; the week after, it sold 51,000 copies. In addition, the song, which initially peaked at #61, has now risen to #46.
While the intros to both songs sound somewhat alike, Katy's producer Dr. Luke wrote on Twitter, after a fan accused him of being unoriginal and shady, "too bad Roar was written and recorded BEFORE Brave came out... :-)."
As previously reported, a music copyright law professor told ABC News Radio that, while there are "similarities" between the two songs, there's "nothing significant" that could lead to a lawsuit.
Katy and Sara are fans of one another, and they both have more important things to worry about than what people are saying online. Katy's gearing up for the release of her new album Prism , while Sara's about to kick off a tour with OneRepublic , followed by a headlining tour. She also just sold out her first headlining show at New York's Radio City Music Hall.
Copyright 2013 ABC News Radio