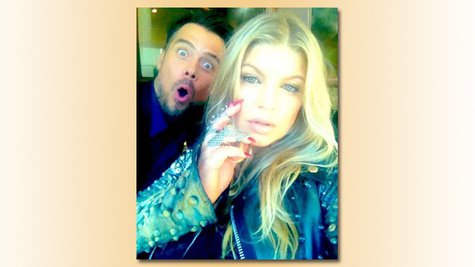 With her third baby shower under her widening maternity belt, Fergie Duhamel and her Transformers star hubby, Josh Duhamel , are getting ready for their baby boy, who is expected to arrive sometime in the next month.
"There's a lot of anticipation going on at the Duhamel household right now, it's pretty exciting," Josh explains, saying of the Black Eyed Peas singer, "...She's just been awesome throughout this whole thing."
Josh has nothing but praise for Fergie, who recently changed her name from Stacy Ann Ferguson to Fergie Duhamel. The actor says, "She's taken really good care of herself. She's happy, she's in great spirits, she looks beautiful. I'm just really proud of her more than anything and I'm real excited about to meet this little dude. Can't wait."
Copyright 2013 ABC News Radio