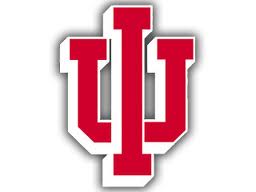 Former IU player Calbert Cheaney will leave the Hoosiers this fall to become a full-time assistant coach for St. Louis University. Cheaney has been Indiana's director of basketball operations since 2011.
Head coach Tom Creen made the announcement Tuesday night. He credited Cheaney in helping the Hoosiers reclaim their prominent spot in college basketball over the past few seasons and believes the former Hoosier has a bright coaching future.
Cheaney played college basketball for the Hoosiers from 1989-1992. He won the Wooden, Naismith and Big Ten player of the year awards at the end of the '92-'93 season after averaging 22.4 points and 6.2 rebounds per game.
Calbert Cheaney still holds the Big Ten's all-time scoring record with 2,613 career points.