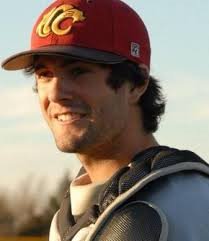 An Oklahoma college baseball player was murdered on Friday by three teenagers who claim they were bored so they decided to kill someone.
Christopher Lane, 22, attended East Central University in Ada, Oklahoma and started at catcher in 14 games last season. This year would have been Lane's senior season.
Lane was jogging past a house where the three teens, ages 15, 16 and 17, were staying. In a statement the 17-year-old says the three teens were sitting on the porch and were bored and didn't have anything to do so they decided to kill someone. They saw Lane jog by and followed him in a car and shot him in the back. A woman called 911 when she saw Lane stagger across the street and fall to the ground.
The three boys may be tried as adults but could not face the death penalty since they are all under the age of 18. The teens are in custody and will appear in court today.