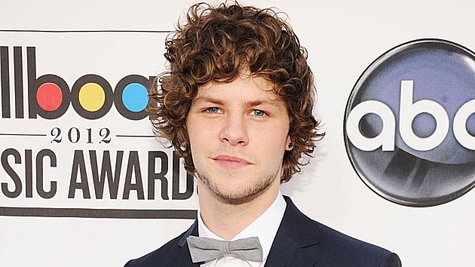 The Wanted 's Jay McGuinness has gotten some recognition outside his group. Peta2, the youth branch of People for the Ethical Treatment of Animals, has just announced that he's been voted Sexiest Male Vegetarian Celeb.
Jay's a longtime vegetarian who, according to Peta2, says things like, "My heart's happy that cows have best friends. They have a favorite cow to hang around with … the best thing I've ever heard."
Among the male stars Jay beat out for the honor: Jared Leto , Gabe Saporta of Cobra Starship , No Doubt's Tony Kanal , Russell Brand and Travis Barker .
And representing for the ladies: Disney star and recording artist Zendaya , who made a big splash on the last season of Dancing with the Stars , was named Sexiest Female Vegetarian Celeb.
Copyright 2013 ABC News Radio