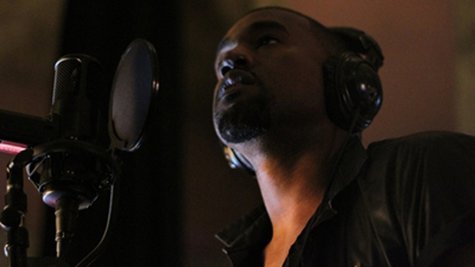 Kris Jenner 's talk show will end its trial run on August 23, and it's an episode you won't want to miss. A source tells Us Weekly that Kanye West chats with the Keeping Up with the Kardashians star about a number of topics, including his run-ins with the media, his relationship with Jenner's daughter, Kim Kardashian ,and the couple's two-month-old daughter, North .
In the interview -- taped in Culver City, California, on Monday -- Kanye jokes that he's been "so in love" with Kim that he thought about "playing sports," the source tells the magazine. That's a reference to Kim's former husband, NBA player Kris Humphries , as well as NFL star Reggie Bush , whom she once dated.
Kim made a video appearance on Kris earlier this month.
Copyright 2013 ABC News Radio