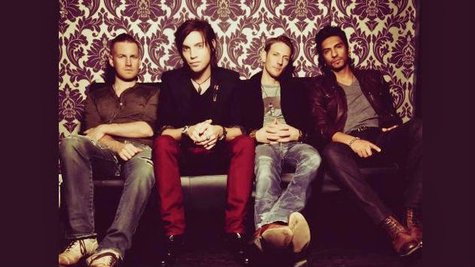 Alex Band , frontman for the group The Calling , says he was abducted in Lapeer County, Michigan and assaulted, according to My Fox Detroit .
Band told police that he was walking down the street between 3 and 4 a.m. on Sunday, when a blue minivan pulled up next to him. Band says two men then abducted him, assaulted him and robbed him before dumping him in a different location. Band and the rest of The Calling were in Lapeer to perform at a festival.
TMZ reported that Band was discovered by their manager, who called 911 and said that he'd found Band "on the side of the road" and said he was "bleeding all over the place."
My Fox Detroit reports that the singer was taken to a local medical facility, where he was treated and released. Police say they're investigating the incident.
The Calling is best known for their 2001 hit "Where You Will Go;" in recent years, Band has struggled with drug abuse and divorce. The group recently reunited and according to a spokesperson are in the process of signing a "major record deal."
Copyright 2013 ABC News Radio