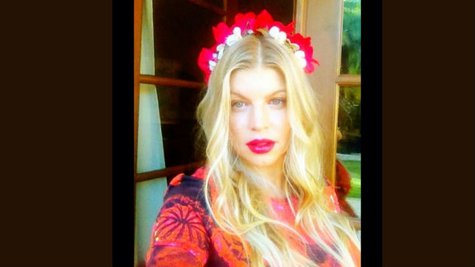 Just how many baby showers can one pregnant celebrity have? Fergie's on her third, and counting.
According to US Weekly , the singer celebrated on Saturday in West Hollywood by having dinner and cocktails with some close friends. The only celebrities present were Fergie herself, and her husband, Josh Duhamel . Fergie posted a photo on Instagram, showing off her outfit, which included a red flowered headband. She captioned her look "earth mommy."
Fergie, who announced her pregnancy in February, first celebrated on July 28 with a "gay-by" shower, thrown by her gay friends in Beverly Hills. On August 11, she had a second shower with family and friends, including members of the Black Eyed Peas . She and Josh are expecting a baby boy.
Copyright 2013 ABC News Radio