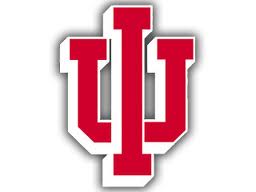 Indiana University basketball set an attendance record last season according to results officials released on Wednesday.
The average attendance for the Hoosiers 19 home games during the 2012-13 season, was 17,412. The previous record was set during in 2001-02 with an average of 17,148 fans. The total capacity at Assembly Hall in Bloomington, Indiana is 17,472, so the Hoosiers were just 50 persons shy of selling out every home game.
IU was ranked 5th in the nation on attendance last season. It was the first time since 2001-2002 the Hoosiers ranked in the top 5 and only the second time since 1985.
The Hoosiers are among one of the nation's leaders in average attendance per season for decades finishing among the top 20 schools every year since 1972.