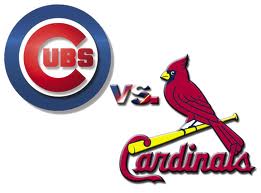 The St. Louis Cardinals played host to the Chicago Cubs on Sunday.
It was all tied up 4-4 in the 6th until Cardinals shortstop Pete Kozma hit a RBI single to bring home the tiebreaking run. It was all St. Louis after that as the Cards finished it off in the 8th with a pair of RBI doubles.
It was a good day for the St. Louis bullpen as well. Closing pitcher Edward Mujica converted his first save in 18 games as St. Louis took down the Cubs 8-4.
For a look at all MLB scores from the weekend click the link below...