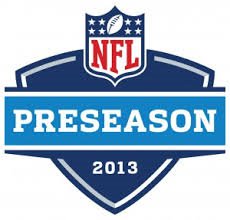 There were six games on Thursday to kick off the NFL preseason.
Peyton Manning showed us a different formation as he came out of the pistol a few times in a 10-6 win over the 49ers.
The Bengals showed promise in their offense with a 34-10 win over the Falcons.
The Ravens scored the most points on the road in franchise history in a 44-16 win over Tampa Bay.
The Redskins took down the Titans 22-21, the Browns top the Rams 27-19 and the Seahawks beat the Chargers 31-10.
Ten more games are scheduled for tonight as the Indianapolis Colts host the Buffalo Bills at Lucas Oil Stadium.
The Chicago Bears at the Carolina Panthers, The Packers host the Cardinals and the Dallas Cowboys take on the Oakland Raiders.