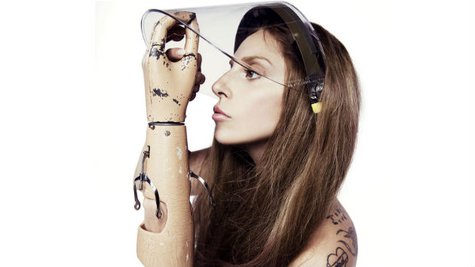 Lady Gaga's fans are anxious to hear her new album ARTPOP , but so is the singer herself. In fact, she says that if she couldn't play the songs on the record, she'd go nuts.
"i am listening to the album," she wrote on Facebook. "I know maybe this upsets you, as you'd very much like to hear it. i share these personal feelings because IF I HAD TO GO ANOTHER MONTH WITHOUT PLAYING THE NEW MUSIC I THINK ID CHEW MY ARM OFF."
Gaga then posted a picture of herself holding up a detached fake arm, and added, "THIS IS THAT ARM." This is the second time she's posted a photo of herself holding the fake arm; it's not clear what its significance is.
"How do you like your pop? Retouched? or Unretouched?," she asked. We'll hear our first taste of ARTPOP on August 19, when the first single, "Applause," is released.
Copyright 2013 ABC News Radio