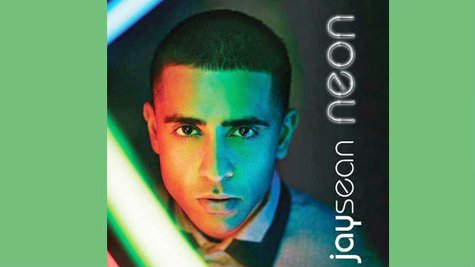 In the four years since he first topped the charts with "Down" and released his debut U.S. album All or Nothing, British singer Jay Sean announced his follow-up album several times -- under several different titles -- but it kept getting delayed...until now.
Jay's new album, now titled Neon , finally has arrived. It's his second U.S. album and fourth overall, and Jay says getting some new music to the fans at last has been a long, hard road. The issue, he says, was that he was being pressured to record music that he didn't think represented him as an artist.
"Radio, and the labels, and whoever it may be, were after, you know, pop hits from me," Jay explains. "And those type of songs -- I can't deliver the amount of soul and substance in those songs that they require. They're fun, but two or three or four after another...it's too much. I had to give America the chance to get to know the other sides of me."
Those other sides, Jay says, include more soulful ballads, more R&B, a bit of reggae, and lyrics that are about more than just partying all the time. He says that's also what his fans were asking for, and that's why Neon took so long to make: because, ultimately, he had to craft an album that both he and they could enjoy and stand behind.
"Here I was sitting on a body of work that I actually wasn't very proud of," he admits. "And all the powers that be would want you to still put that out into the marketplace, because 'you need to put out an album.' But how do you look at [your fans] in the face then? When you've given them an album [that] they're listening to...and going, 'That's not you. That's not what you do. That's not why we fell in love with you.' I didn't want to do that."
Jay says it was his fans' faith in him that allowed him to remain true to himself musically and come up with Neon . "The only thing that kept me going," he tells ABC News Radio, "was the fact that I knew the fans care about me enough that they're gonna be like, 'He's clearly going through something...he needs to give us the right product. We're gonna wait for him.' And they did."
Jay says the title track of the album is about his relationship to music, which obviously has been somewhat rocky of late.
"There's times that it's let me down, where I've been through some hard times," he says of music. "And everybody knows it. It's no secret. It's out there publicly. The last four years I've had my ups and downs. And that's what 'Neon' is about. That's why I called the album Neon... It just completely sums this up."
Jay's new single from Neon , "Mars," featuring Rick Ross , is out now. He plans to launch a world tour later this year.
Copyright 2013 ABC News Radio