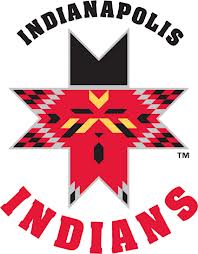 The Indianapolis Indians were at Victory Field on Thursday to face the Toledo Mud Hens.
It was another tight game sent into extra innings.
In the bottom of the 10th shortstop Robert Andino sent Toledo packingwhen he hit a two-out walk-off single sending center fielder Darren Ford to the plate giving the Indians a 2-1 win over the Mud Hens.
Starting pitcher Graham Godfrey pitched a solid game allowing 3 hits and striking out two batters through 6 innings.
Indianapolis hopes to continue their win streak and stay on top of the International League West Division when they host Toledo for the finale of a two-game series tonight.
The Tribe will head to Toledo over the weekend for a two game series and will have the day off on Monday.