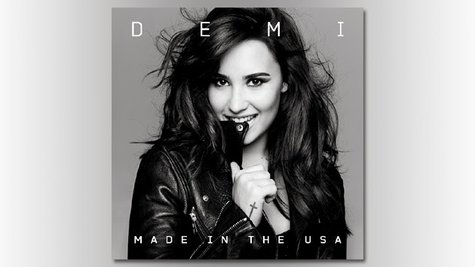 Demi Lovato is the latest performer to join the bill of this year's Teen Choice Awards, which will air live on Fox this Sunday night. Demi will perform her latest single, "Made in America" on the telecast, joining previously announced performers One Direction , Paramore and Florida Georgia Line . All four acts are also nominated for awards this year.
As an X Factor judge, Demi should feel right at home Sunday night because she'll be surrounded by X Factor alumni, from both the U.S. and the U.K. Of course, One Direction will be appearing on the show, but so will Emblem3 , Little Mix and Fifth Harmony . In fact, Demi and Fifth Harmony will present the ACUVUE Inspire Award to a celebrity who's used his or her fame over the past year to make a difference in teens' lives.
Among the other stars who'll be appearing Sunday night: Selena Gomez , Candice Glover , Miley Cyrus , Bridgit Mendler and The Wanted . The show airs at 8 p.m. ET, live on Fox.
Copyright 2013 ABC News Radio