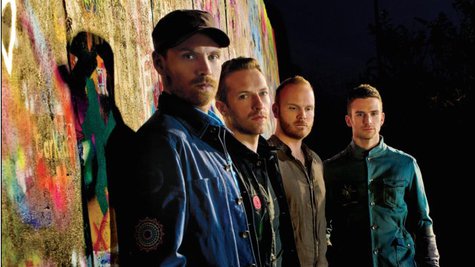 Big as Coldplay is, you might be surprised to learn they've never recorded a song for a movie. Until now, that is -- and not for just any film. The band has written and recorded the song "Atlas" for the upcoming The Hunger Games sequel, The Hunger Games: Catching Fire .
The news was revealed Friday morning in a joint statement from Republic Records and movie studio Lionsgate. "We are so honored that Coldplay, one of the iconic rock bands of our generation, will perform the first song out on the new soundtrack," says a Lionsgate spokesperson. "Knowing that Chris Martin is a fan of the books makes this even more meaningful. The Coldplay single underscores the stature of recording artists we've assembled for this powerful soundtrack."
"Atlas" will be available August 26 via the usual digital retailers, including iTunes. It will also be included on the film's official soundtrack.
The Hunger Games: Catching Fire hits U.S. movie theaters November 22.
Copyright 2013 ABC News Radio