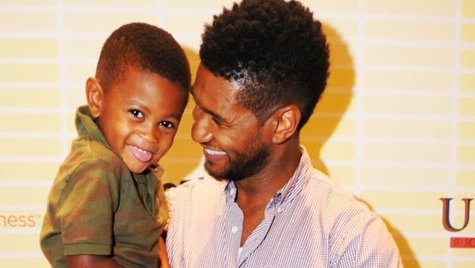 Following his son's near drowning in a pool last Monday, Usher has publicly thanked the two men, Eugene Stachurski and Ben Crews , who rescued his five-year-old son, Usher Raymond V .
However, according to TMZ , Crews' mother feels the platinum-selling singer should express his gratitude by performing at her son's upcoming wedding.
Leigh Crews tells the gossip site that Ben is not seeking any compensation for saving Usher's son from his great aunt's pool. Instead he would love an unforgettable performance from the international star during the reception . Leigh revealed to TMZ that having Usher do a song or two would be priceless.
Usher has yet to announce whether he'll comply with Ben Crews' wishes. His son remains in intensive care but is expected to be released from the hospital within the next few days.
As previously reported, Usher released the following statement Wednesday: "I am blessed and fortunate to say that my son Usher V is doing well and is recovering. I am overwhelmed by the outpouring of prayers, love and support for my family's well-being. I would like to thank my Aunt Rena as well as the doctors and nurses who are working with us around the clock. I would especially like to thank the two men who saved my son's life, Eugene Stachurski and Ben Crews. They are true heroes and I am deeply grateful to them."
Copyright 2013 ABC News Radio