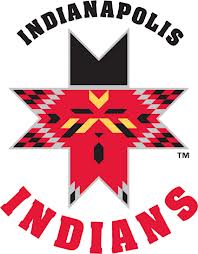 It was another tough game against the Bats on Tuesday for the Indians.
The Tribe was in Louisville for a two-game series.
Both starting pitchers had solid outings but it was Louisville's Yohan Pino coming out on top striking out 9 batters with no walks through 6-1-3 innings.
The Bats held an early 2-0 lead before moving ahead 6-2 going into the final frame. Indianapolis tried putting together a comeback but only managed to score 2 runs.
The Bats took down the Indians 6-4.
Indians right fielder Andrew Lambo hit two solo homers in the contest and moved to fourth place overall in total RBI with 92 on the season.