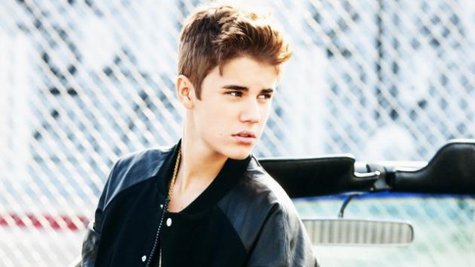 Justin Bieber and Mark Wahlberg have had plans for quite some time to make a basketball-themed movie together, so it's not surprising that the actor would be asked about Justin during a webchat with the British paper The Sun . What is surprising is what Wahlberg had to say about the Bieb.
During the live webchat, Wahlberg was asked if he felt like giving Justin some advice. He said, in a fake British accent, "Justin, are you listening? Don't be so naughty...be a nice boy, pull your trousers up, make your mom proud and stop smoking all that weed, you little bastard!"
But Wahlberg was just joking: he also defended Justin, who's been under fire by the press for a variety of missteps, both real and imagined.
"He's a teenager living in a different day and age," Wahlberg said, pointing out that Justin's constantly harassed by paparazzi and his every move is chronicled on social media. The rapper-turned- actor then added, referring to his own bad behavior, "I was in prison before I got a record out. And I don't think he's been to prison, and I don't think he wants to go."
He continued, "He's a nice enough kid...you're going to be a teenager, but if you're going to be a teenager in the spotlight you're going to be criticized for it." Wahlberg did say, however, that now would be a good time for Justin to be "focused and disciplined" and be the best he can be in his career.
Meanwhile, Justin has taken issue with all the reports on his supposedly bad behavior. "The most recent rumors might be the funniest of all," he tweeted . "Where do u get this stuff???" He added the hashtag " #focusedonreality."
It's not clear which rumors he was referring to but it could be the story about how he allegedly sparked a brawl in a club in New York's Hamptons after acting like a "super-brat."
Copyright 2013 ABC News Radio