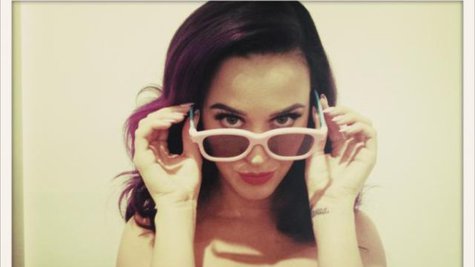 In her new cover story for Elle UK magazine, Katy Perry clears up rumors that she and actor Robert Pattinson are anything more than friends. But her description of their friendship is pretty bizarre: while it doesn't involve sex, of course, it does involve passing gas.
"Okay, so here's the proof there was never anything going on with me and Robert Pattinson," Katy tells the magazine. "I fart in front of him. Properly fart. And I never, ever fart in front of a man I am dating. That's a rule."
She adds, "He's my bud, I'm like his big sister," she said. "We just hang out. The other day, I said: 'One of the things I'm most proud of is not sleeping with you, Robert.' And that's true."
Another thing that Katy's proud of is avoiding scandalous behavior, like drinking, taking drugs or hopping from guy to guy. "You don't see me being dragged out of clubs. I don't think any guy finds that attractive. [John] was very aware of that," she tells the magazine, mentioning her boyfriend John Mayer . As for John's reputation as a heartbreaking Lothario, she says, "I don't believe any gossip."
Copyright 2013 ABC News Radio