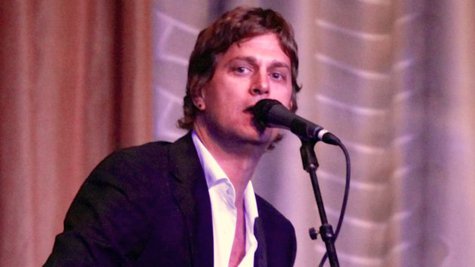 Matchbox Twenty is in the middle of a lengthy tour with the Goo Goo Dolls , and in December, they'll set sail on their first-ever fan cruise. But that doesn't mean that frontman Rob Thomas has abandoned his solo career: his next solo project is in the works.
InsideNova.com reports that Rob has just started writing his third solo record, and he plans to release it in 2014. His two previous solo discs, ...Something to Be and Cradlesong, hit #1 and #3, respectively, on the chart and produced hits like "Her Diamonds," "Lonely No More" and "Ever the Same."
And Rob's already thinking beyond that. According to InsideNova.com, he figures that by the time he's done touring to support the new solo album, it'll be 2016, and time to plan a special event to mark the 20th anniversary of the release of Matchbox Twenty's first album, Yourself or Someone Like You .
But even after nearly two decades in the business, Rob tells InsideNova that it still hasn't gotten old for him. "You hear the bus. You hear the roar of it. You see the trucks. You walk to the stage. You see the lights. It's still really, really exciting," he says, noting that he's still motivated to give the band's fans the greatest show he possibly can.
"At the end of the day, we're in the service industry," he says. "We want them to have a great time. It doesn't do good for us if they don't love the whole night."
Copyright 2013 ABC News Radio