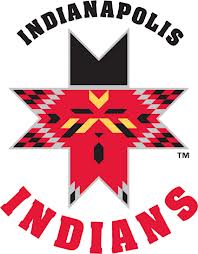 Indianapolis gets another victory on Wednesday against Scranton/Wilkes-Barre.
It was a great day on the mound for the Tribe. Indians starter Graham Godfrey had a stellar performance allowing just four hits and a walk through 6 scoreless innings.
Indianapolis got the offense going in the 2nd inning with a two-run homer from catcher Lucas May. Then right fielder Andrew Lambo added a solo shot of his own in the 7th.
The Tribe allowed just one run from the Rail Riders in the 9th and with one out and the bases loaded the Indians turn a 4-6-3 double play.
Indianapolis beat Scranton/Wilkes-Barre 3-1.
The Indians will host game 3 against the Rail Riders tonight.