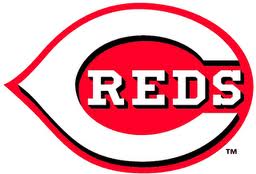 The Cincinnati Reds were in San Diego on Wednesday to face the Padres.
The Reds jumped to a 1-0 lead in second inning thanks to a solo homer from Brandon Phillips.
Cincinnati held the 1 run lead through the next 5 innings thanks to a good performance from starting pitcher Homer Bailey. Bailey allowed six hits and struck out 7 through 8-1-3 innings.
The Reds scored 3 more runs in the 7th and allowed one from San Diego in the 9th.
Reds win 3-1.
For a complete look at all MLB scores from July 31st click the link below...