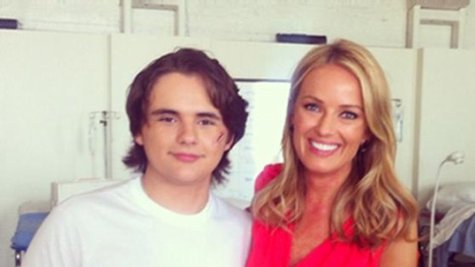 Earlier this year, Michael Jackson 's son Prince Michael did his first interview as a special correspondent for Entertainment Tonight , and now the King of Pop's 16-year-old is ready to reveal his acting skills on the CW's 90210 .
Prince was recently in Los Angeles filming for the show's series finale. He'll be portraying a trauma victim in the triage area of an accident scene, according to ET . Believe it or not, Prince says he wasn't nervous about his lines, telling ET, "It was kind of more like a regular conversation, just with a camera in front... I didn't even know [the cameras] were there."
The 90210 episode featuring Prince will air May 13, but we may see more of the teen on television. Asked what he wants to appear on next, Prince Michael tells ET , "I love HBO, so maybe something like Game of Thrones because I love the fantasy about it."
Copyright 2013 ABC News Radio