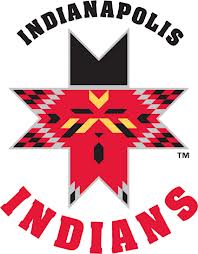 The Indianapolis Indians played game three of a four game series against the Lehigh Valley Iron Pigs Thursday.
Left-hander Francisco Liriano came through big for the Indians allowing only one run with 8 strike outs through 5 innings.
It was a great night for the Indian's bullpen. When Liriano left the game Brooks Brown and Mike Zagurski combined for four scoreless innings.
It shows true just how good the Indians pitching staff is. Indianapolis ranks 3rd overall with a combined ERA of 2.82 and tied with Columbus at 144 for the fewest hits allowed this season.
The Indians will play game four against the Iron Pigs tonight at Victory Field.
First pitch at 7:05 pm ET.