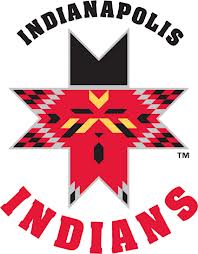 The Indianapolis Indians split their double header on Wednesday against the Lehigh Valley Iron Pigs.
Kris Johnson had a solid start with 5.2 Scoreless innings and lowered his ERA to 2.08. Johnson gets the win as the Indians beat the Iron Pigs in game one 4-1.
In game two the Indians struggled early and couldn't find a way to comeback.
A two-out RBI triple by Lehigh's Josh Fields and a solo homer from Steven Lerund gave the Iron Pigs a 3-0 lead going in to the bottom of the 4th.
The Indians managed to put a few runs on the board but with a 3 run 5th inning from the Pigs, Indianapolis couldn't climb their way out of the hole.
The Iron Pigs take game two 6-3.
The Indians play the Iron Pigs in game three of a four game series tonight at Victory Field. First pitch at 7:05 pm ET.