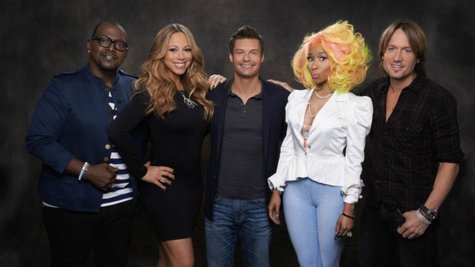 Fox has responded to the rumors of a possible American Idol shakeup, and as you'd expect, the network is adamantly denying they're true.
The Hollywood Reporter published a story this week claiming that Idol producers, concerned about the show's declining ratings, were recently considering replacing first-year judge Mariah Carey with former panelist Jennifer Lopez in midseason. It would have been a highly unusual move, obviously, given that the American Idol season finale is just three weeks away.
It's true that J-Lo will return to the show , but it appears it won't be as a judge. The Los Angeles Times quotes a Fox spokesperson as saying, "This is just another ridiculous Idol judge rumor, likely started by talks of Jennifer performing on the finale." TMZ.com reports that Lopez is indeed slated to be a musical guest on the finale.
The Hollywood Reporter story stated that Mariah put the kibosh on the alleged switch by threatening legal action.
Copyright 2013 ABC News Radio