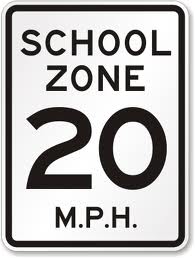 A new effort to slow down drivers in school zones.
Now drivers have to slow down to 20 miles per hour when children are present from 7 a.m. to 4 p.m.
Lawmakers want to extend the time to 9pm.
The bill has been approved by the Illinois house; it will now go to the senate.