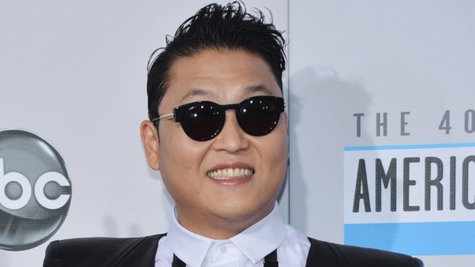 Do you know how to cook "Gangnam Style?" If so, you may be able to hit the road with PSY . The South Korean rapper has launched a contest that will give one fan an opportunity to be his personal chef during his world tour for one month.
To enter the contest, all you have to do is create a video depicting your "bibi" skills -- "bibi" means "mixing" in Korean -- and upload it to the PSY Go, Bibigo Facebook page by May 11.
If you watch the submissions already posted on the page, you'll find that they include plenty of cooking, wacky dancing and techno pop, the latter two obviously reflecting PSY's influence.
The winner will receive 40 thousand dollars, five-star hotel accommodations and luxury transportation along with the gig.
The winner will be determined by PSY as well as an online poll, and will be announced June 3 by bibigo, a Korean restaurant and food product company that's sponsoring the contest.
PSY currently does not have any tour dates scheduled.
In other PSY news, YouTube announced Monday that he has set a record for the most views in a single day. His latest single, "Gentleman," received over 38 million views on April 14 -- the day after the video debuted -- snapping the previous record of 30 million set by the "KONY 2012" film. "Gentleman" has received 200 million views to date.
Of course, "Gangnam Style" is YouTube's most-viewed video ever, at 1.5 billion views and counting.
Copyright 2013 ABC News Radio