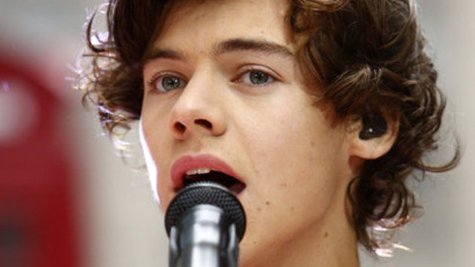 One Direction's upcoming 3D movie This Is Us promises to reveal the "real" 1D, and if a story in a British tabloid is correct, Harry Styles certainly isn't holding back...especially when it comes to his exes, including Taylor Swift.
According to the Daily Star, there's a part in the upcoming film where Harry discusses his relationships, and seems to diss every woman he's dated in the past few years, saying, "I haven't met a girl yet who I'd want to even think of getting serious with." But reportedly, he gets really harsh with Taylor, describing his romance with her as "a huge pain in the arse."
The paper claims that in the same scene, Harry adds, "I think I've been unlucky in love so far. But then, I haven't really met ­anyone who's made the earth move for me...I'm longing to meet someone who really inspires me and makes me really want to spend time with them."
Of course, we won't find out if this scene actually appears in the movie until it hits theaters later this summer. An email to the band's reps asking for comment on the story went unanswered at press time.
Copyright 2013 ABC News Radio