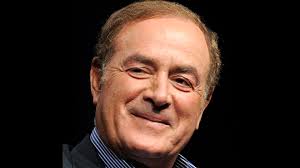 Al Michaels was arrested on suspicion of a DUI over the weekend.
Michaels was spotted making an illegal u-turn in the business district of Santa Monica on Friday Night.
It was found that the Sunday Night Football announcer for NBC was just over the legal limit.
Michaels will appear in court June 26th.