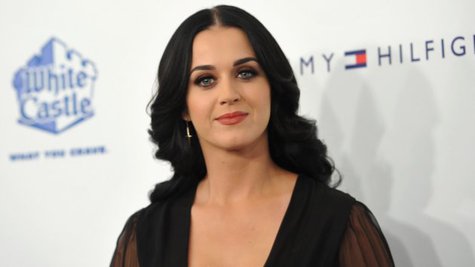 Good news for Katy Perry fans: the star is halfway through production of her third album. Katy revealed the progress on her new disc while giving the keynote speech at Thursday's "I Create Music" Expo, sponsored by the performing rights society ASCAP.
According to the Hollywood Reporter , Katy said she was "nervous" about speaking at the event, because she hadn't done anything "publicly" in a long time. But she's not nervous -- at least not right now -- about following up the success of her smash album Teenage Dream . "When I put myself on a timeline, when I tell the record company when I want to release the album, that's when the race starts," she explained, according to Billboard . "That's when I put pressure on myself."
Katy said that she's working once again with many of the same producers and songwriters with whom she made Teenage Dream, including Max Martin , Dr. Luke , Greg Wells and Bonnie McKee . In addition, Australian singer/songwriter Sia is part of the mix. Katy told the crowd, "She makes me laugh more than any human."
Katy described the new record as "schizophrenic," and revealed one song title: "Double Rainbow." When the audience laughed at that title, according to the Hollywood Reporter , Katy said, "Sounds insincere, but wait for it, OK?"
Revealing the highlight of her career thus far, Katy said it was her #1 hit "Firework," calling it "the most important song I've ever written." She added that singing the song last year at a charity event with an autistic young girl was "the most important performance of my career so far."
Copyright 2013 ABC News Radio