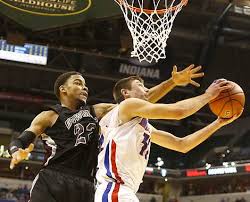 Dess Fougerousse of the Linton Miners has decided to plya college basketball at IU-East this fall.
The 6'5" forward averaged 21 points and 8.4 rebounds per game.
Fougerousse left Linton High School leading all-time in scoring and rebounding.
He also helped Linton get to the Class 2A state championship where the Miners finished runner up.