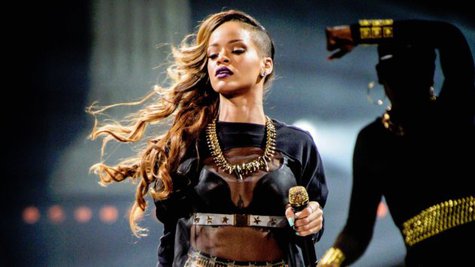 Earlier this week, Rihanna was forced to postpone her Houston concert due to illness. It appears we can rule out pregnancy-related morning sickness as the ailment in question.
She was seen leaving a doctor's office in Beverly Hills on Tuesday, one day after she was supposed to perform in Houston, resulting in speculation that she was preggers. However, multiple sources tell E! News that Ri-Ri is not expecting.
Rihanna feels badly about missing the Houston date, so much so that she tried to explain herself to one Instagram user. As seen in a screengrab posted on the photo-sharing site, she wrote to the fan, "I was sick since San Diego! I kept working cus I thought 2 days off after the Vegas show would be enough time to recover and I f***ed up, those were 2 days off from hell and today is no different! I'm sad and disappointed about it!! I had all kinds of plans for Houston!!!"
Last month, Rihanna had to postpone concerts in Baltimore and Boston due to a bout with laryngitis.
Copyright 2013 ABC News Radio