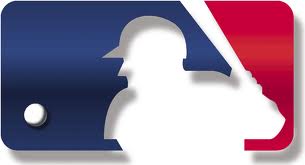 Scores from Monday, April 15th
American League
Tampa Bay Rays @ Boston Red Sox 11:05 am Red Sox win 3-2
Chciago White SOx @ Toronto Blue Jays 7:07 pm Blue Jays win 4-3
National League
St. Louis Cardinals @ Pittsburgh Pirates 7:05 pm Cardinals win 10-6
Philadelphia Phillies @ Cincinnati Reds 7:10 pm Reds win 4-2
For a complete list of all MLB scores from Monday, April 15th click the link below.
http://msn.foxsports.com/mlb/scores
MLB Games for Tuesday, April 16th
All times listed are ET.
American League
Boston Red Sox @ Cleveland Indians 7:05 pm
Arizona Diamondbacks @ New York Yankees 7:05 pm
Chicago White Sox @ Toronto Blue Jays 7:07 pm
Detroit Tigers @ Seattle Mariners 10:10 pm
National League
St. Louis Cardinals @ Pittsburgh Pirates 7:05 pm
Kansas City Royals @ Atlanta Braves 7:10 pm
Philadelphia Phillies @ Cincinnati Reds 7:10 pm
Texas Rangers @ Chicago Cubs 8:05 pm
San Francisco Giants @ Milwaukee Brewers 8:10 pm
For a complete list of all MLB games for Tuesday, April 16 click the link below.
http://msn.foxsports.com/mlb/scores?scheduleDayCode=2013-4-16&seasonState=regular-season