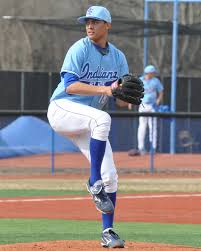 The Sycamores junior starting pitcher is on the watch list for National Pitcher of the Year by the College Baseball Hall of Fame.
Sean Manaea is one of 41 pitchers from around the nation whom are on the watch list.
Manaea is 5-2 on the season as a starter with an ERA of 1.22.
He's struck out 63 batters in 52 innings while only allowing 33 hits in eight starts for the Sycamores.
The Sycamores host Butler at Bob Warn Field tonight. Catch the first pitch right here on 98.5 WIBQ.