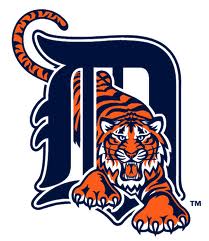 The Detroit Tigers took down the Toronto Blue Jays in their last game of the series in Detroit on Thursday.
Miguel Cabrera played a big role in getting the win as he stole third base in the first inning before the pitcher even started his motion.
The Tigers scored 5 runs in the second inning on route to an 11-1 victory over the Blue Jays.
Cabrera had a triple and two scores while Prince Fielder finished with four RBI's.
Doug Fister only allowed one run and eight hits in eight innings in his second game this season.
Fister is now 2-0 on the season with a 2.77 ERA.
The Tigers will be in Oakland today to face the Athletics.