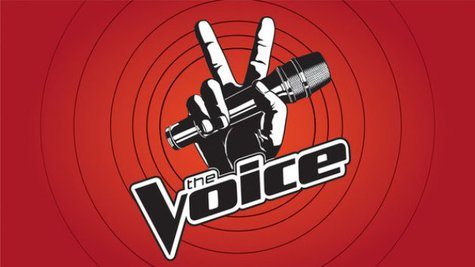 NBC's The Voice wrapped up its blind auditions with a one-hour episode on Tuesday night. Adam Levine , Blake Shelton , Shakira and Usher each needed to round out his or her team with one more artist.
Each coach will mentor 12 artists in all as the hopefuls prepare for the upcoming battle rounds.
Here's a rundown of Tuesday's auditions:
First up was 49-year-old veteran musician Mark Lennon , a member of the band Venice . The group has toured and collaborated with the likes of Bruce Springsteen and Stevie Nicks over the past few decades. Despite Lennon's pedigree, none of the coaches turned around for his rendition of The Beatles ' "Come Together." Adam thought it was too "clean," meaning it lacked edge.
Blake and Usher both showed interest in Jacqui Sandell , whose band has taken part in the Warped Tour. She sang Fleetwood Mac 's "Dreams." She chose Blake as her mentor.
Amber Carrington , 19, who lost her mother to breast cancer, belted out the Carrie Underwood song "Good Girl." Only Adam pressed his button. The resident country musician, Blake, said Amber nailed it and that he "hated" Adam for nabbing her.
Dustin Hatzenbuhler crooned Michael Bublé 's "Haven't Met You Yet," but it failed to make a lasting impression on any of the four coaches. Adam and Usher said it lacked "swing" and "swag." Nevertheless, Adam suggested that he might've turned around had he not filled all of his slots.
Luke Edgemon covered Bonnie Raitt 's "I Can't Make You Love Me." Shakira and Usher both made a bid for him. Usher said he had been waiting to be moved by someone like Luke. Shakira added that Luke's voice is "phenomenal." Luke joined Team Shakira.
It wasn't too difficult to guess 26-year-old Jessica Childress ' fate on the show, since Usher was the only coach by that point who'd yet to complete his roster. It took him a while, but midway through Jessica's performance of Bruno Mars ' "Marry You," Usher stood up, pressed his button, and held his arms out, as though he wanted to hug her. He eventually did embrace his newest protégé. Jessica told him that she "needed this moment" because she'd just quit her job.
The Voice kicks off its battle rounds next Monday night on NBC.
Copyright 2013 ABC News Radio