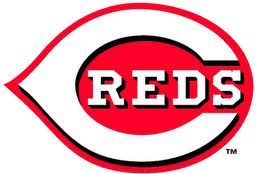 The Cincinnati Reds took on the St. Louis Cardinals Monday at Busch Stadium.
It was a close game until the last two innings of play.
Trevor Rosenthal of the Cards allowed the tying run in the 8th andmaking the score 4-4.
Then Marc Rzepczynski allowed two more runs to start the 9th.
With the Reds up 6-4 the Cardinals put in Boggs, who had a 2.21 ERA and led the league with 34 holds last season as the Cards setup man.
It didn't go well for Boggs as he finished the top of the 9th with a 14.54 ERA.
The Reds scored 9 runs in the top of the 9th and Cincinnati routed the Cardinals 13-4.
The Reds have won 6 of their last 7 since losing in extra innings to the Angels on opening day.
The Cardinals have a shot at redemption tonight when they take on the Reds at 8:15 p.m. ET.