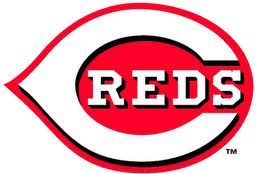 The Reds completed their series against the Angels Thursday.
Joey Votto had one single with 10 at-bats and Jay Bruce hit one double in 13 at-bats with seven strikeouts.
Even with Cincinnati's top run producers struggling to connect the Reds managed to pull off a win.
Choo homered off Blanton's first pitch then Frazier bombed one to left in the bottom of the second giving the Reds a quick 2-0 lead.
Josh Hamilton of the Angels evened up the score with a 2-run single to center in the top of the third.
Then Chris Heisley hit a two-run shot in the 5th putting the Reds up 5-3.
The Angels scored once more in the 7th but not enough as Cincinnati beat the Los Angeles Angels 5-4.