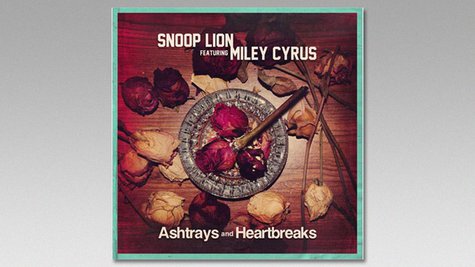 While Miley Cyrus fans await new music from her, they can groove along to a just-released track from Snoop Lion that features her.
The reggae tune "Ashtrays and Heartbreaks," which hit the Internet on Wednesday, dwells on one of Snoop's favorite topics: smoking. He and Miley sing in the chorus, "Raise a glass to the memories and set 'em free and fill up all those ashtrays."
"Ashtrays and Heartbreaks" will be featured on Snoop's new album, Reincarnated , due out April 23.
Copyright 2013 ABC News Radio