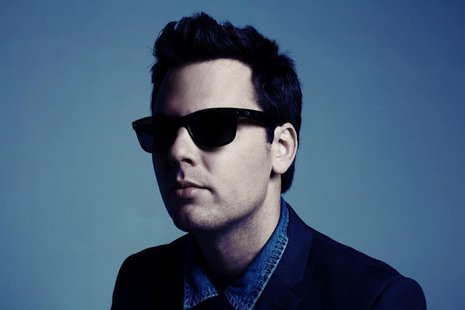 It's been a minute since Outasight blasted onto the scene with his song "Tonight Is the Night," which became a bonafide hit thanks in part to its exposure in a much-hyped Pepsi commercial that featured footage of Britney Spears , Michael Jackson and Mariah Carey . Now, we'll finally get to hear Outasight's album.
The singer and rapper, whose mom knows him as Richard Andrew , will release his debut album Nights Like These on November 19. In the next few weeks, fans can look for more album details, including the track listing, to be released on Twitter with the hashtag #NightsLikeThese. You'll also be able to find that info on IAmOutasight.com . The next single from the album is a track called "Now or Never," which you can check out on YouTube .
Currently, Outasight's on the road with 3OH!3 and Sammy Adams, but starting October 3, the New York native will also be joining fellow New Yorkers Cobra Starship on the Lights, Camera and Music college tour, sponsored by the anti-smoking campaign "The Truth." The tour will promote anti-smoking initiatives at campus events across the nation.
Copyright 2012 ABC News Radio