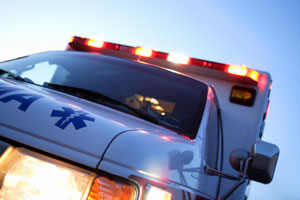 An ATV accident sends four young girls to the hospital.
The accident happened after they lost control of the four wheeler and struck the side of a home on Terre Haute's north side near the intersection of Frisco and 22nd Streets.
The girls are believed to be between 11 and 14.
One of the girls was airlifted to Methodist Hospital in Indianapolis, while the other three were transported to Union Hospital in Terre Haute.
No other details are available.