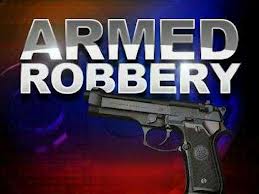 A West Terre Haute gas station was robbed at gunpoint just before 9 pm last night.
The Vigo County Sheriff's Department says that an armed man walked into the Bob's Country Market on US 150 and Bolton Rd.
That is north of West Terre Haute near the Saint Mary of the Woods College campus.
Police say that the suspect was is about 5 feet 7 inches, aboiut 170 lbs and was dressed in camouflage, wearing gloves, a mask and was carrying a small, silver pistol.
The suspect made off with around $100 in $1 and $10 bills.
A Terre Haute Police Department's K-9 unit was brought in but the suspect has not been caught.