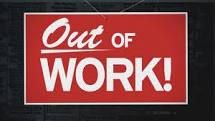 Indiana's unemployment rate dropped to 8.2 percent last month, while the state's labor force grew for the first time in seven months.
The Department of Workforce Development reported that September's jobless rate dropped a percentage point from August, the first decline in the rate since April.
Officials with the U.S. Department of Labor's Bureau of Labor Statistics say that even though Indiana lost 6,000 private sector jobs in September, private sector jobs have grown by more than 43,000 overall in 2012.